READY TO TAKE
YOUR WORKOUTS
TO ANOTHER LEVEL?
NRG training philosophy: all of our workouts focus on the principles of Pilates and combine them with a modern and high energy twist. Our style of teaching keeps your workouts FUN, making achieving your fitness goals possible.
We are dedicated to INSPIRE and TRANSFORM your body both physically and mentally!
An innovative and safe system of mind-body exercise using a floor mat or a variety of equipment. It evolved from the principles of Joseph Pilates and can dramatically transform the way your body looks, feels and performs. Pilates builds strength without excess bulk, capable of creating a sleek, toned body.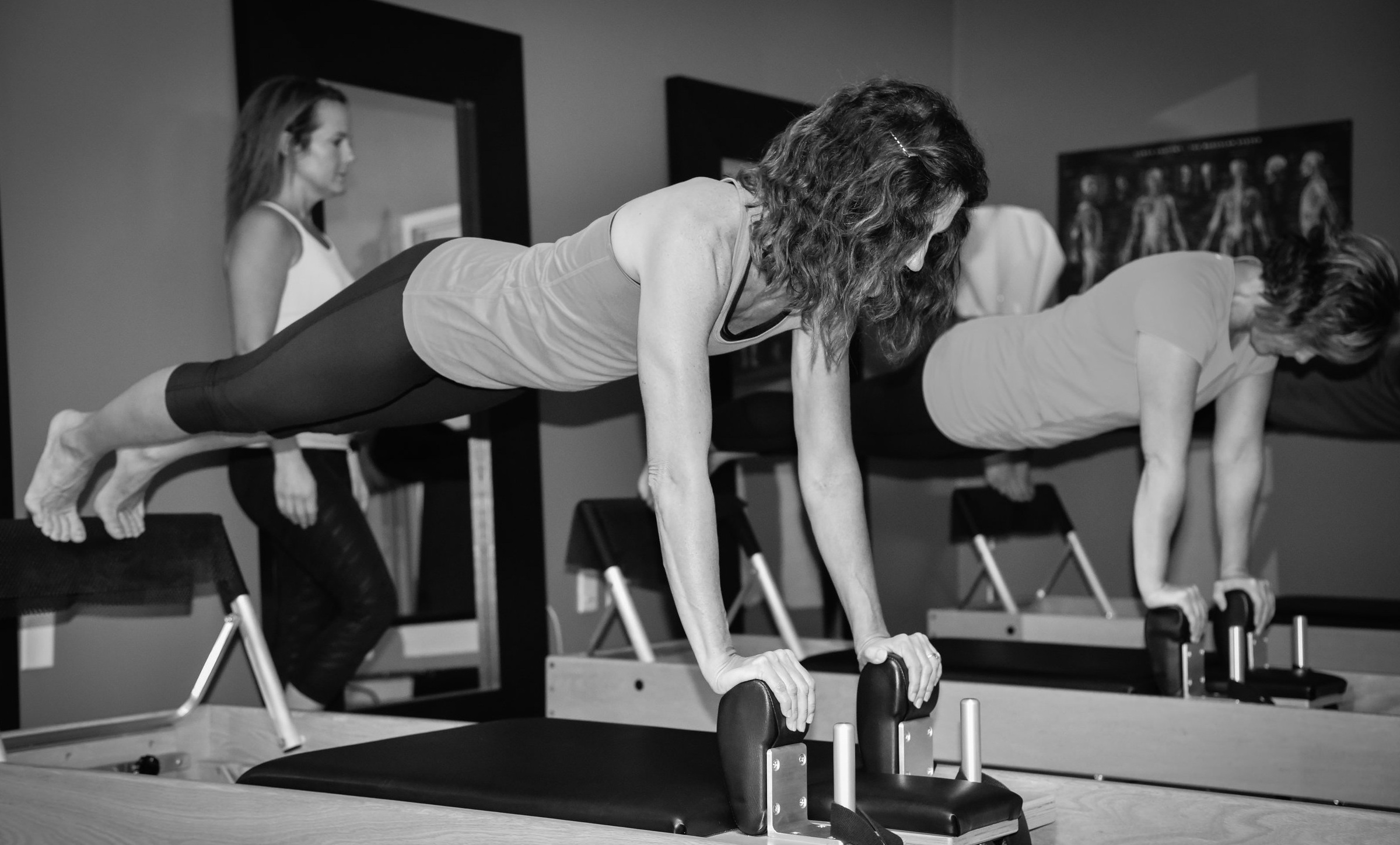 Experience the Pilates reformer in a small group setting. This class will improve strength, coordination, flexibility, balance and stability. The Pilates Reformer is a piece of equipment that provides resistance with a series of springs. Space is limited to 4 students. This enables us to correct and modify for all fitness levels.
This is a 45 Min HIT style class. Utilizing the Jumpboard to elevate the heart rate and burn mad calories. The way the Jumpboard is set up allows you to get cardio aerobic training with very little stress or impact on the joints. In between every jump session will be a body weight challenge, lunges, squats, abs, etc. Making this class a full body workout. Bring a towel and water, you will break a sweat!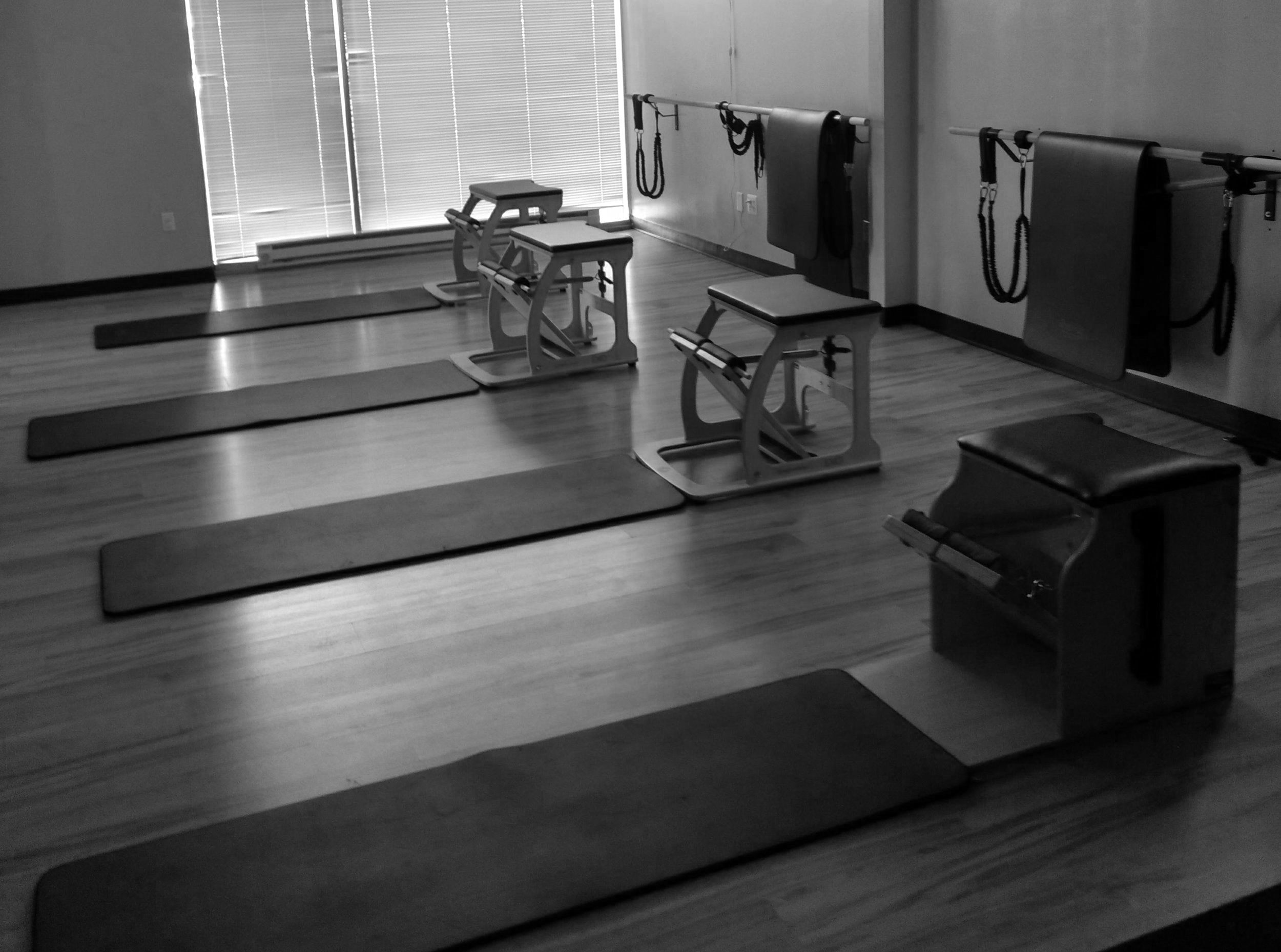 The EXO chair provides a challenging full-body workout. Exercises are done seated, standing, and laying down. Resistance bands, hand weights, and other small props are often used. Don't let this innocent piece of equipment fool you, the EXO Chair is a butt kicker!
A high-energy, fun and challenging workout that will get your heart rate up, strengthen, tone and tighten all the right areas. Utilizing a ballet barre, this class incorporates isometric movements, Pilates, cardio, and strength training. All levels welcome!
A kettlebell looks like a cannon ball with a handle. The shape of the kettlebell allows for unique positioning of the weight directly above your center of mass (unlike a DB or BB which must be held in front of the body) and allows you to keep your hand and wrists in neutral alignment, which enable for greater endurance and longevity in the core lifts so that you can produce a much higher volume of exercise and thus, provide a total body workout in under an hour. Similar to picking up a child, placing a heavy bag up onto your shoulder, or swinging a baseball bat – these movements exist in everyday life. In this way, Kettlebell training is a great example of functional exercise that enhances your daily activities.